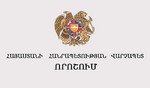 Monday, 29 November 2010
Robert Atoyan awarded with Premier's commemorative medal
By Prime Minister Tigran Sargsyan's decision, on 75th birthday anniversary, RA NAS full member, Academician, Dr. Sc. Tech., Professor Robert Vardgesi Atoyan was awarded with the Prime Minister's commemorative medal for significant contribution to science and years-long unblemished record of service.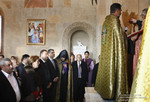 The Prime Minister attends opening of St. Virgin church in Shahumian village community
Attended by Prime Minister Tigran Sargsyan, Saint Virgin's Church was opened in Shahumian community. Financed by former village inhabitant Karen Hovhannisyan, construction work started in 2009. The church was consecrated by primate of the Armavir diocese, bishop of Zion Adamyan, attended by other clergy from the diocese. The ceremonious opening of the church was followed by a festival.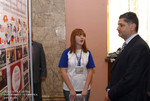 Tigran Sargsyan attends Anania Shirakatsi grammar school 20th anniversary celebrations
Yesterday, November 28, 2010, Prime Minister Tigran Sargsyan attended Anania Shirakatsi grammar school 20th anniversary celebrations in the National Academic Opera and Ballet Theater after A. Spendiaryan. The Prime Minister familiarized with the exhibits of the information show dedicated to the 20th anniversary of the grammar school, then attended a concert organized on the educational institution's anniversary. On this occasion and for significant contribution to education and... more »