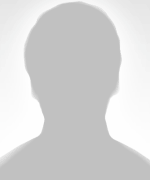 Hakob Abrahamyan
Assistant to the Prime Minister
Curriculum Vitae
Date/place of birth
July 24, 1989, Yerevan
Education
2005-2009 - Faculty of Economics of the Russian-Armenian University, bachelor's degree (majoring in economics)
2008 - Stockholm School of Economics (Riga, Latvia), student exchange program
2009-2012 - Wuhan University of Technology (Wuhan, People's Republic of China), master's degree (Majoring in International Trade and Economics)
2012-2016 - Russian Presidential Academy of National Economy and Public Administration (Moscow, Russian Federation), post-graduate studies (specialty: global economics, research focus: increasing the competitiveness of the Armenian economy)
Work experience
2010-2019 - private entrepreneurial activity
2013-2019 - Responsible for supervising foreign currency transactions of "Pivdom", "Pivgorod-S", "Eurasia", "Nevsky Bereg" and a number of other companies (Russian Federation), manager of international cooperation contracts, manager of external economic activities
2019-2020 - "Eurasia" LLC (Russian Federation) – supervisor of foreign currency transactions (concurrently)
2019-2022 – Independent expert of transformation strategy of Armenia until 2050. Afterwards, team leader
March 21, 2022 – appointed assistant to the Prime Minister
Other information
In 2006-2007 Hakob Abrahamyan studied law remotely at the Yerevan branch of the Moscow State University of Economics, Statistics and Informatics.
In 2008-2009 he was elected president of the student council of the Faculty of Economics of the Russian-Armenian University.
In 2014 co-founded the Armenian youth association "Russian Academy of People's Economy and State Service under the President of Russia"
In 2017-2018 he was elected president of the Armenian Youth Association of Moscow.
Author of scientific articles.
Knowledge of foreign languages: English, Russian (excellent), Chinese (elementary).
Party affiliation
Non-partisan.
Personal information
Is not married: