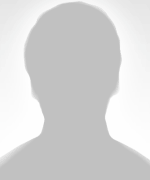 Meliqset Poghosyan
Marzpet
Curriculum Vitae
He was born on August 31, 1960 in the village of Tegh, Goris region
In 1977, he graduated from the secondary school of Tegh village.
After graduating from school, he started working in the collective farm of Tegh village. Then he was drafted and served in the Soviet Army in Hungary. From the first days of the Artsakh movement he participated as a volunteer in the defense of Tegh village. In 1989 he united the volunteer detachments of Tegh village, formed the Melik-Barkhudar self-defense detachment, and was elected commander of the detachment by the volunteers. The Melik-Barkhudar detachment led by M. Poghosyan in 1989-1990 participated in the defense of Tegh, Khndzoresk, Kornidzor, Shurnukh, Khnatsakh, Khoznavar villages.
In 1990-1991 Melikset Poghosyan took part in the battles for the protection of the RA borders as a member of a special regiment. On May 12, 1992, a meeting was held at the house of Melik-Barkhudar in the village of Tegh, during which it was decided to capture the strategic base called Turus Khut, from where the Armenian villages were shelled. Until the 1994 ceasefire he was the commander of the Melik-Barkhudar detachment, which took part in the liberation of Lachin, the liberation of Deikhan, Ghochaz, Kubatli, Jebrail, Zangelan, Fizuli, where he was wounded.
In 1994 he was appointed Commander of the N Military Unit of Armenia's Armed Forces. In 1995-1996 he was the commander of the 4th battalion; in 1996-2000 he was the commander of a separate armored military unit. In 2000-2007 he was the commander of the Goris Regiment, In 2007-2017, he was the military commissar of Goris region, senior military commissar of Syunik; in 2017, by the order of the RA Minister of Defense Melikset Poghosyan was demobilized. In 2016, he took part in the April Four-Day War, being the commander of several detachments. Since 2019, he has been the head of the Union of Yerkrapah Volunteers in Syunik.
Under Government Decree 1993-A of December 8, 2020, he was appointed Governor of Syunik Marz of the Republic of Armenia. He holds the military rank of colonel. He is married, has two children, 5 grandchildren.