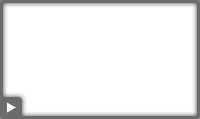 Prime Minister attends the "IT outsourcing and investment" international IT conference
Official e-mail
(only for notifications sent in www.e-citizen.am system)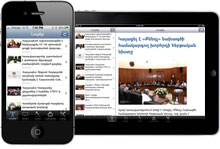 Hotline
Person responsible for freedom of information
+374 (10) 527-000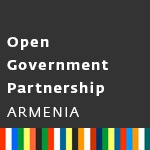 23.06.2016
Prime Minister Hovik Abrahamyan visited Yerevan's Anania Shirakatsi seminary-educational complex to get acquainted with the amenities and educational programs.
During the tour, Seminary Director Ashot Alikhanyan gave details of the training process, acquisitions and development projects. He noted that the institution implements education in senior, middle, junior schools and... more »
23.06.2016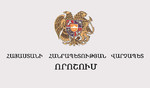 By Prime Minister Hovik Abrahamyan's decision, Arthur Khachatryan was appointed Deputy Minister of Territorial Administration and Development of the Republic of Armenia.
22.06.2016
Prime Minister Hovik Abrahamyan received today a delegation led by Ramkavar Azatakan Party (RAP) Central Board Chairman, founding director of the Argentina-based Sardarapat weekly Sergio Nahapetyan.
Hailing the RAP for their activities aimed at preserving the Armenian identity and strengthening the Armenia-Artsakh-Diaspora trinity, the Premier stressed that this traditional Armenian... more »
22.06.2016
Prime Minister Hovik Abrahamyan received President of the National Bank of Argentina Carlos Melkonyan.
Welcoming the guest, the Premier said the traditionally friendly relations between Armenia and Argentina are developing dynamically, and efforts should be made to specifically activate bilateral trade and economic ties. Hovik Abrahamyan noted that the Motherland highly appreciates the... more »
Urgent Issues: Dear citizens of the Republic of Armenia, site-visitors and guests. This very block of the Government of Armenia official web-site contains permanently changeable and updated information. The most urgent and demanding themes and questions will be displayed in a separate page on our web-site. All the documents which may arise your interest and which are a number one issue in our everyday work, can now be thoroughly examined by you. Moreover, you'll be able to gather information on activities, strategic planning and time-table of the specific projects that Government needs to implement. Thank you for your attention and time.

1) Priority tasks for 2013
2) Republic of Armenia Government Activity Results
3) e-Governance
www.e-gov.am website provides Republic of Armenia public agencies' e-government tools and databases. Under this initiative, "Interactive Budget" and "SNCO Financing" sections are available for the first time. You can also find the decisions passed by the Government and the Prime Minister, the agenda of the next cabinet sitting, information on the procurements made to a single supplier, the electronic tax reporting system, the online application system of the Intellectual Property Agency, the information search system of the Intellectual Property Agency, as well as the Electronic Signature and Electronic Visa (e-visa) sections.