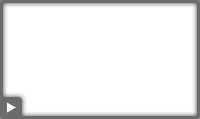 PM addresses Round Table in frame of Eurasian Economic Prospects international forum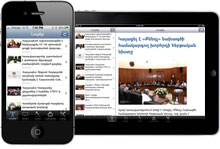 Hotline
+374 (10) 527-000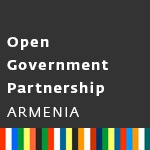 31.03.2015
Prime Minister Hovik Abrahamyan attended a Round Table on the margins of the Eurasian Economic Prospects international conference.

Welcoming the forum on behalf of the Government of the Republic of Armenia and himself, the Prime Minister noted, "We attach great importance to such discussions, which help us assess the pace of integration processes and identify the... more »
30.03.2015
RA Prime Minister Hovik Abrahamyan and RF Premier Dmitry Medvedev had a telephone conversation.
The interlocutors discussed bilateral trade and investment cooperation. They also referred to a number of issues relating to the integration in the framework of the Eurasian Economic Union.

27.03.2015
Chaired by Prime Minister Hovik Abrahamyan, the Great Patriotic War Victory 70-year Celebration Jubilee Committee met in the Office of Government to discuss the commemorative events planned throughout the year.
According to the program, on May 9, celebrations will be held in Victory Park in Yerevan to pay tribute to the Unknown Soldier; there will be held a military parade and concert... more »
27.03.2015
Chaired by Prime Minister Hovik Abrahamyan , the Cabinet discussed the Ministry of Justice-submitted report on key activities and priority tasks in 2014 in compliance with the Government's Action Plan, as well as the Ministry's estimated performance report.
Justice Minister Hovhannes Manukyan said that the Ministry developed 161 draft legal acts in 2014, of which 147 draft... more »
Urgent Issues: Dear citizens of the Republic of Armenia, site-visitors and guests. This very block of the Government of Armenia official web-site contains permanently changeable and updated information. The most urgent and demanding themes and questions will be displayed in a separate page on our web-site. All the documents which may arise your interest and which are a number one issue in our everyday work, can now be thoroughly examined by you. Moreover, you'll be able to gather information on activities, strategic planning and time-table of the specific projects that Government needs to implement. Thank you for your attention and time.

1) Priority tasks for 2013
2) Republic of Armenia Government Activity Results
3) e-Governance
www.e-gov.am website provides Republic of Armenia public agencies' e-government tools and databases. Under this initiative, "Interactive Budget" and "SNCO Financing" sections are available for the first time. You can also find the decisions passed by the Government and the Prime Minister, the agenda of the next cabinet sitting, information on the procurements made to a single supplier, the electronic tax reporting system, the online application system of the Intellectual Property Agency, the information search system of the Intellectual Property Agency, as well as the Electronic Signature and Electronic Visa (e-visa) sections.