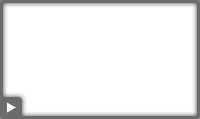 ՀՀ վարչապետ Կարեն Կարապետյանի և «Տաշիր» ընկերությունների խմբի նախագահ Սամվել Կարապետյանի ճեպազրույցը 25.03.2017թ.
Official e-mail
(only for notifications sent in www.e-citizen.am system)
Feedback with responsible officers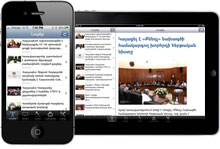 Hotline
1-17 (calls are free of charge)
+374 (10) 527-000(for overseas calls)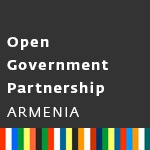 24.05.2017
Chaired by Prime Minister Karen Karapetyan, a meeting was held in the Office of Government to discuss the action plan for improvement of Armenia's business climate (Doing Business) in 2017.
The meeting specifically discussed as follows: simplification of administrative procedures needed for initiating and running a business project, SME promotion, investor protection,... more »
24.05.2017
On May 25, a government delegation, headed by Prime Minister Karen Karapetyan, will be off to the Russian Federation for a two-day working visit to attend the Eurasian Intergovernmental Council and CIS Heads of Government Council meetings in Kazan.
23.05.2017
Prime Minister Karen Karapetyan called at the Ministry of Culture Minister to discuss the ongoing and planned activities and the proposed objectives with the Ministry's senior staff.
After reporting progress towards the implementation of 2017 priority actions, Acting Minister of Culture Armen Amiryan gave the floor to his deputies, who reported back the activities carried out in... more »
23.05.2017
Prime Minister Karen Karapetyan received a delegation from German Mangold Consulting GmbH, which was headed by Company President Klaus Mangold. In attendance was Armenia Development Initiatives (IDeA) Foundation co-founder Ruben Vardanyan.
The meeting focused on agriculture, tourism, e-governance, education, cooperation in the fields of information technology, the involvement of German... more »
Urgent Issues: Dear citizens of the Republic of Armenia, site-visitors and guests. This very block of the Government of Armenia official web-site contains permanently changeable and updated information. The most urgent and demanding themes and questions will be displayed in a separate page on our web-site. All the documents which may arise your interest and which are a number one issue in our everyday work, can now be thoroughly examined by you. Moreover, you'll be able to gather information on activities, strategic planning and time-table of the specific projects that Government needs to implement. Thank you for your attention and time.

1) Priority tasks for 2016
2) Republic of Armenia Government Program
3) e-Governance
www.e-gov.am website provides Republic of Armenia public agencies' e-government tools and databases. Under this initiative, "Interactive Budget" and "SNCO Financing" sections are available for the first time. You can also find the decisions passed by the Government and the Prime Minister, the agenda of the next cabinet sitting, information on the procurements made to a single supplier, the electronic tax reporting system, the online application system of the Intellectual Property Agency, the information search system of the Intellectual Property Agency, as well as the Electronic Signature and Electronic Visa (e-visa) sections.