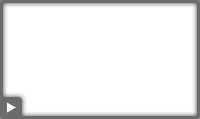 RA Prime Minister's Statement at the Meeting with Lebanese-Armenian Community Representatives
Official e-mail
(only for notifications sent in www.e-citizen.am system)
Feedback with responsible officers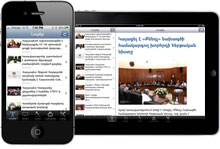 Hotline
1-17 (calls are free of charge)
+374 (10) 527-000(for overseas calls)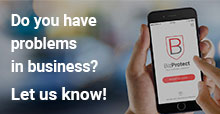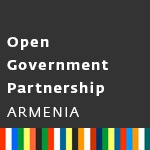 23.03.2018
Attended by Prime Minister Karen Karapetyan, a memorandum of understanding was signed today between the State Water Management Committee of the Ministry of Energy Infrastructures and Natural Resources of the Republic of Armenia and SIMED Construction (Poland). The document was signed by Arsen Harutyunyan, Head of State Water Management Committee of the Republic of Armenia, and Boguslaw... more »
23.03.2018
Prime Minister Karen Karapetyan received a delegation led by Sergey Romashov, member of VIS Corporation Board of Directors (Russia).
Issues related to the implementation of infrastructure development programs in Armenia were discussed at the meeting. In this context, the parties touched upon the Russian corporation's potential involvement in the construction of the Sisian-Kajaran... more »
22.03.2018
Chaired by Prime Minister Karen Karapetyan, the Anticorruption Council met today in the Office of Government.

The meeting first reviewed the findings of a survey, implemented by Transparency International Anticorruption Center NGO and referred to as Assessment of Corruption Risks in the Field of Granting Subsoil Management Rights. According to the speaker, the main problems... more »
22.03.2018
Prime Minister Karen Karapetyan called a consultative meeting to discuss ways and possibilities for reducing traffic jams through efficient organization of road traffic in Yerevan.
In particular, the meeting explored the possibility of public-private sector partnership in developing, repairing and managing underground parking spaces in different parts of the city, especially on busy... more »
22.03.2018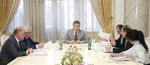 Chaired by Prime Minister Karen Karapetyan, a consultation was held today in the Office of Government to discuss the new procedure for developing construction works cost estimates based on the currently applicable prices.

Chairman of State Committee for Urban Development Narek Sargsyan reported back the results of discussions and the proposals for reviewing the pricing... more »
22.03.2018
A Cabinet sitting was held today, chaired by Prime Minister Karen Karapetyan. Before proceeding to the agenda, the Prime Minister gave a number of instructions.
"During the latest consultation at the Government, the State Water Management Committee provided information on the amount of water available in the reservoirs and reported on the ongoing preparations for the 2018... more »
20.03.2018
Prime Minister Karen Karapetyan received outgoing Italian Ambassador to Armenia Giovanni Ricciulli on completion of his diplomatic mission in our country.
Karen Karapetyan thanked the Ambassador for the work done since December, 2013 toward developing the Armenian-Italian relations and wished him every success in his future activities. Highly appreciative of the ongoing cooperation in... more »
20.03.2018
Chaired by Prime Minister Karen Karapetyan, a consultation was held today in the Office of Government to discuss preparations for this year's irrigation campaign.
With reference to the current situation, Head of State Water Management Committee Arsen Harutyunyan provided information on the amount of water currently available in the reservoirs and steps taken to address the... more »
20.03.2018
Prime Minister Karen Karapetyan received a delegation led by World Bank Yerevan Office Head Sylvie Bossoutrot.
During the meeting Ms. Bossoutrot presented the partnership framework between WB and Armenia for 2018-2022 and the proposed reform agenda, based on the Government's five-year plan. She underlined that the World Bank is ready to build on the ties of effective cooperation... more »
19.03.2018
Prime Minister Karen Karapetyan received Ambassador Extraordinary and Plenipotentiary of the People's Republic of China to the Republic of Armenia Tian Erlong and Vic e President of Powerchina International Group Limited Ding Chengguo. Note that Sinohydro, which is engaged in the North-South Highway Project, is part of Powerchina International Group Limited.

The meeting... more »
Urgent Issues: Dear citizens of the Republic of Armenia, site-visitors and guests. This very block of the Government of Armenia official web-site contains permanently changeable and updated information. The most urgent and demanding themes and questions will be displayed in a separate page on our web-site. All the documents which may arise your interest and which are a number one issue in our everyday work, can now be thoroughly examined by you. Moreover, you'll be able to gather information on activities, strategic planning and time-table of the specific projects that Government needs to implement. Thank you for your attention and time.

1) Priority tasks for 2016
2) Republic of Armenia Government Program
3) e-Governance
www.e-gov.am website provides Republic of Armenia public agencies' e-government tools and databases. Under this initiative, "Interactive Budget" and "SNCO Financing" sections are available for the first time. You can also find the decisions passed by the Government and the Prime Minister, the agenda of the next cabinet sitting, information on the procurements made to a single supplier, the electronic tax reporting system, the online application system of the Intellectual Property Agency, the information search system of the Intellectual Property Agency, as well as the Electronic Signature and Electronic Visa (e-visa) sections.