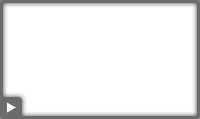 ՀՀ վարչապետ Կարեն Կարապետյանի և «Տաշիր» ընկերությունների խմբի նախագահ Սամվել Կարապետյանի ճեպազրույցը 25.03.2017թ.
Official e-mail
(only for notifications sent in www.e-citizen.am system)
Feedback with responsible officers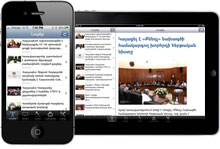 Hotline
+374 (10) 527-000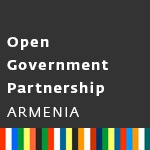 24.03.2017
Prime Minister Karen Karapetyan attended today an event dedicated to Armenia's becoming a candidate member of Extractive Industries Transparency Initiative (EITI). The event was hosted by the Government of Armenia and supported by the US Agency for International Development-implemented "Improved mining sector transparency" program.

"This is the... more »
24.03.2017
On March 27, a government delegation led by Prime Minister Karen Karapetyan will be off to Turkmenistan for a two-day official visit.
The Prime Minister is scheduled to meet with Turkmen President Gurbanguly Berdimuhamedov, Deputy Cabinet Heads Yaghshigeldi Kakayev and Dadebay Amangeldiyev in Ashgabat to discuss topical issues of Armenian-Turkmen cooperation.

24.03.2017
Prime Minister Karen Karapetyan received European Investment Bank (EIB) Vice President Vazil Hudák. The meeting was attended by Head of EU Delegation to Armenia, Ambassador Peter Switalski.
Welcoming the guests, the Prime Minister said to be highly appreciative of the ongoing cooperation aimed at implementing joint projects in energy, transport, agriculture and tourism sectors.... more »
23.03.2017
Prime Minister Karen Karapetyan visited today Grand Candy Company. The Head of Government toured the premises getting familiar with the technology and production conditions in place.
The Prime Minister was briefed on Grand Candy's main performance indicators and future plans. The proceeds of sales stood at AMD 23 billion in 2016. Exports rose to 1430 tons of confectionery due to... more »
Urgent Issues: Dear citizens of the Republic of Armenia, site-visitors and guests. This very block of the Government of Armenia official web-site contains permanently changeable and updated information. The most urgent and demanding themes and questions will be displayed in a separate page on our web-site. All the documents which may arise your interest and which are a number one issue in our everyday work, can now be thoroughly examined by you. Moreover, you'll be able to gather information on activities, strategic planning and time-table of the specific projects that Government needs to implement. Thank you for your attention and time.

1) Priority tasks for 2016
2) Republic of Armenia Government Program
3) e-Governance
www.e-gov.am website provides Republic of Armenia public agencies' e-government tools and databases. Under this initiative, "Interactive Budget" and "SNCO Financing" sections are available for the first time. You can also find the decisions passed by the Government and the Prime Minister, the agenda of the next cabinet sitting, information on the procurements made to a single supplier, the electronic tax reporting system, the online application system of the Intellectual Property Agency, the information search system of the Intellectual Property Agency, as well as the Electronic Signature and Electronic Visa (e-visa) sections.