Monday, 8 November 2021
Deputy Prime Minister Mher Grigoryan holds video call with the Executive Director of the World Bank for Armenia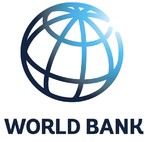 Deputy Prime Minister Mher Grigoryan had a video call with the Executive Director for Armenia at the World Bank Koen Davidse. Minister of Finance of Armenia Tigran Khachatryan participated in the video call.
During the conversation the sides exchanged views on the cooperation framework and current programmes with the World Bank and the International Finance Corporation.
The Deputy Prime Minister presented to the World Bank partner the priorities of the Government's Action Plan. In this context, the interlocutors highlighted the close cooperation in the direction of implementation of those priorities. The efforts to increase the efficiency of implementation of capital expenditure was emphasized. A reference was made also to the possible directions for expanding the cooperation.